Making a personal timeline template helps you organize important events and moments. It's a helpful way to understand your journey and share your story with others.
This article will teach you the importance of creating a life timeline template. This page will also provide different templates to help you get started. Whether you're looking for a timeline of my life or a creative personal timeline template, you'll find lots of inspiration to begin your timeline journey. Read on below to learn more.
Top 10 Examples of Personal Life Timeline Templates
A personal timeline visually represents a person's life events and experiences, arranged chronologically. It typically includes milestones, significant events, and accomplishments. Timelines can also include key dates such as birthdays and anniversaries.
You can use personal timelines for self-reflection, goal setting, and documenting one's life story. Here are the top 10 examples of unique timeline templates from a popular mind-mapping tool - Wondershare EdrawMind.
1. One Day Timeline
This timeline visualizes the arrangement of a wedding day. The template shows the beginning of the event up to the last dance and everything else in between.
2. Timeline of Delta Lifestyle
The timeline emphasizes the importance of time management and setting aside time for working, socializing, eating, and creating. It also mentions how online tools can help make adjustments and track revisions in real-time.
3. Baby's First-Year Timeline
This timeline chronicles a baby's first year in great detail. It uses a winding-style timeline template to illustrate the baby's progress better. The timeline span starts from the 1st month up to the baby's 6th month, showing the child's development along the way.
4. Daily Routine Timeline
This daily routine template shows activities from 4:44 AM to 10 PM. The timeline includes exercise, personal pursuits, reading, prayer, and more.
5. Daily Life of an IT Engineer
This personal timeline chronicles the daily routines of an IT Engineer. It shows everything from his morning routine, the start of the workday, to the commute back home and going to bed.
6. Daily Life Timeline
This template shows a daily timeline of a person waking up at 6:00 AM up to the end of the day. Using a vertical style timeline template is a great way to chronicle your daily life to stick to a schedule.
7. Lifetime Timeline for a Scientist
This timeline shows the history of when a child was born and choosing to be a scientist. It goes up to the late stages of the scientist's career up to retirement.
8. Major Events in a Lawyer's Life Timeline
This timeline, meanwhile, shows a student graduating from law school and passing the bar exam. From there, it chronicles their first case, promotion, pro bono work, and retirement.
9. Medical Student Study Timeline
This creative timeline maps a medical student's journey from their academic journeys. It utilizes a horizontal template to better illustrate a medical student's academic journey timeline.
10. Weekly Timeline of a Biochemistry Sophomore Student
Lastly, this nifty timeline shows the weekly timeline of a biochemistry sophomore student. The timeline uses a winding template and chronicles the daily routine of a typical biochemistry student.
EdrawMind has hundreds of life timeline templates available on its website. You can download them for free here to create your timelines.
💡Learn more creative EdrawMind blank timeline templates you can quickly grab and use for your next presentation.
---
How To Create a Timeline in EdrawMind
If you are looking for a reliable app to create life timelines, then EdrawMind is the right tool. Developed by Wondershare, EdrawMind is a powerful and user-friendly mind-mapping tool that can create personalized life timelines.
The software is also suitable for a wide range of applications. EdrawMind can easily make timelines for project management, brainstorming, education, and personal development.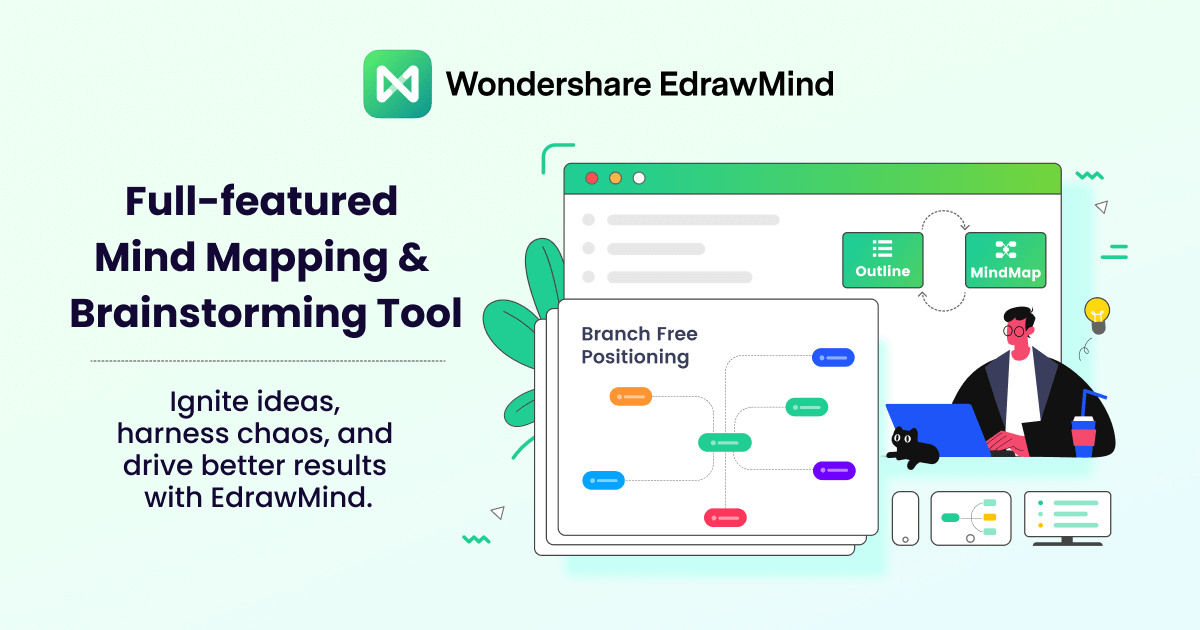 1.Key Features of EdrawMind
Here are the key features of EdrawMind you can take advantage of when creating your timelines.
User-friendly interface: EdrawMind has an intuitive interface that makes creating timelines and other visual diagrams easy.
Wide range of templates: The software has many templates, including various timeline templates, making it easy to start your project.
Collaboration tools: EdrawMind allows for easy collaboration with team members. Multiple users can work on a single document simultaneously, and changes are synced in real-time.
Cross-platform compatibility: EdrawMind is available on Windows, Mac, Linux, and web platforms, making it accessible to users on different operating systems.
Integration with other tools: EdrawMind integrates with popular tools such as Microsoft Office and Google Suite, allowing for a seamless workflow.
2. How To Create Your Life Timeline Using EdrawMind
To create a life timeline in EdrawMind, follow these steps.
Step1
Download (below↓) and install EdrawMind on your computer. Launch the app and click on New to create a new project. Select Timeline from the template category list. Next, Choose the type of timeline you want to create (e.g., horizontal, vertical, etc.) and select the appropriate timeline template.
Step2
Click the topics in the timeline to add a new event or milestone. Add a title and description for each event/milestone. Adjust the date and time by dragging the markers on the timeline.
Step3
Click the event/milestone and select Picture to upload an image related to the event/milestone. Add a description to provide additional information. You can also click on the Style tab to change the timeline's background, font, and color scheme. Choose from the preset styles or customize your own. Use the Theme tab meanwhile to add icons or illustrations to your timeline.
Step4
Once you finish creating your life timeline, click the Export button to save your timeline in various formats (e.g., PDF, PNG, HTML, etc.). Share your timeline with others by sending a link or embedding it in a website or presentation.
3. Pros and Cons
Here are some pros and cons when using EdrawMind as your life timeline tool.
Tips and Tricks for Creating a Life Timeline
Creating a life timeline is an excellent way to chronicle your life journey and capture your personal history. Here are some tips and tricks to create a life timeline.
1. Importance of Selecting the Right Events and Milestones
Selecting the suitable events and milestones that have had the most significant impact on your life is essential. This can include personal achievements, significant life events, and meaningful relationships.
2. Strategies for Organizing and Structuring the Timeline
To effectively organize and structure your timeline, creating a rough draft and refining it over time is helpful. Consider using a chronological order to make it easier to follow and understand. You can also use color coding or icons to highlight key moments, such as important achievements or significant life events.
3. Techniques for Visualizing and Highlighting Key Moments in the Timeline
Using colors, icons, and images to represent different events or milestones is an excellent technique for highlighting critical moments in your timeline. You can also use timelines within timelines, arrows, and callouts to draw attention to significant moments.
4. Tips for Incorporating Personal Style and Creativity Into the Timeline Design
When designing your timeline, you can use different shapes, fonts, and colors to create a timeline that reflects your personality and story. Consider using photographs or illustrations to bring your timeline to life and make it more engaging.
5. Strategies for Using the Timeline as a Tool for Reflection and Goal-Setting
By selecting the right events, organizing and structuring your timeline effectively, and incorporating your style and creativity, you can create a powerful tool for reflection and goal-setting.
Conclusion
Personal timeline templates are helpful in chronicling life's important events and milestones. From daily routines to significant life events, they help organize and visualize one's journey. Aside from the 10 templates outlined above, you can download more timeline templates from EdrawMind's website. Each life timeline templates have its unique features and benefits.
Creating a personal timeline also helps with organization, reducing stress and boosting productivity. We encourage readers to develop their timelines using EdrawMind, where you can easily customize templates and add your personal touch.
EdrawMind Apps
12 structures & 33 themes & 700+ cliparts
Support Win, Mac, Linux, Android, iOS
Advanced import & export options
On-premises software for business
Enterprise-level data security
EdrawMind Online
12 structures & 33 themes & 700+ cliparts
Access diagrams anywhere, anytime
Team management & Project management
EdrawMind Team
Sep 25, 23