The chronological display of the list of events is commonly called a timeline. This diagram presents a long bar carrying the start and end times of certain events. It helps viewers understand when the events actually happened. A timeline is used for different purposes, such as planning your day, tour, or monitoring your success.
A number of tools are available in the market to create timelines. Out of them, PowerPoint is listed on top. This software helps you create from basic to advanced timelines with restyling and manual adjustments. Do you want to create a timeline PPT slide? Looking for a step-by-step guide to drawing an editable timeline template PPT? The discussion below has got you covered. Let's explore this guide to get into the detailed specifics.
A List of the Timeline Templates Created in PowerPoint
Before we get into the details of how to create a timeline in PowerPoint, let's look at some PowerPoint timeline templates to understand this subject in a better way. Below is a list of the three timeline presentation templates.
1. Hiring Process Timeline Template in PowerPoint
This timeline is created to present a recruitment plan. With this diagram, you can improve the hiring process of your company in six different steps. The first step is to do market research to understand the current trends being followed. Next, you can do some personal research to collect samples that match the market needs.
The next step is searching for the right candidates whose skills are exactly in accordance with the job posted. Once you find the potential candidates, conduct their interviews to shortlist the top talent. Next, collect the information on the shortlisted resources and move toward the final recruitment. You can see all six steps in the timeline template PPT displayed below.
2. 5-Year Timeline in PowerPoint
This timeline presentation template lists the sequence of events that happened in the five years (2019 to 2023), as its name depicts. It is created to monitor the progress made during each year. Many organizations use this timeline template to look at the progress of a process made in the last few years. It enables them to carry out worthy discussions on how to take business to the next level.
You can create this timeline slide PowerPoint to monitor different milestones of certain projects to ensure smooth growth. When you keep a close eye on the performance of the earlier progress of a project, taking the next steps becomes easier. This is what reputed project managers usually do to help their projects reach new heights.
3. 6 Milestones Creative Timeline Template
This timeline PPT sample is designed specifically to present complex subjects or ideas (that carry a lot of information and continue for years) in a simple way so that everyone can understand them better. The image below shows a timeline for the project that has six milestones to achieve before winding it up.
How to Make a Timeline Using PPT Templates?
If you want to create a timeline in PowerPoint template free, try following the steps listed below.
Step 1: Launch PowerPoint on your computer and open the blank slide.
Step 2: Now, enter the "Insert" tab and tap on the "SmartArt" option, as shown below.
Step 3: Then, select the "Process" option from the left menu and choose the basic timeline.
Step 4: It is time to add your data, including date and time or the project, to your timeline, as shown below.
Note: If you want to add more milestones, pressing the "Enter" key after the existing milestone would do the job.
Step 5: Now, personalize your PowerPoint timeline the way you want.
Step 6: This step is about saving the timeline template on your laptop or computer.
Explore These Websites to Get Editable Timeline PPT Templates
Are you looking for editable PowerPoint timeline slide templates, the websites listed below will help you get them easily? Let's look at what these sites have to offer.
1. Superside
It is a good site that has launched a proper blog section to educate the community. Superside has created a lot of blog posts offering editable PowerPoint templates. If you are new to drawing project timelines, visit this website to search for the relevant template and go ahead.
2. Slide Egg
It does not matter whether you need a basic timeline template or an advanced one, Slide Egg has got you covered. From marketing to business and education, it offers editable templates to create timelines for a wide range of domains. Visit this site to get unmatchable PPT timelines in the editable form.
3. Slide Model
Are you on the hunt for PowerPoint timeline slide designs? If yes, look no further than Slide Model. It is a wonderful online source to get editable templates to draw timelines to present huge ideas in a simple and effective way. You can use these templates with just a single click.
4. Slide Uplift
This website offers editable PowerPoint templates to create innovative timelines and present your ideas in an easily understandable manner. From simple to complex, and advanced level, Slide Uplift has everything to explore. Whether you need a project timeline or an organization timeline, this website has got you covered.
5. Presentation Go
It is another great collection of timeline ppt examples. If you want to create a timeline instantly that monitors the previous growth of the process or project, finding templates on Presentation Go will be worth it for sure. Thousands of people are associated with this site and are benefiting from the editable templates listed on it.
EdrawMind: A Wonderful Tool to Create Engaging Timelines
A couple of tools are available to create timelines, but selecting the right software is a tricky job. But don't worry, as Wondershare EdrawMind is a tremendous timeline creation utility you can use to draw these diagrams within a few minutes. It is available for Mac, Linux, and Windows computers. In addition, Android and iOS apps for EdrawMind are also available to make it easy for you to create timelines.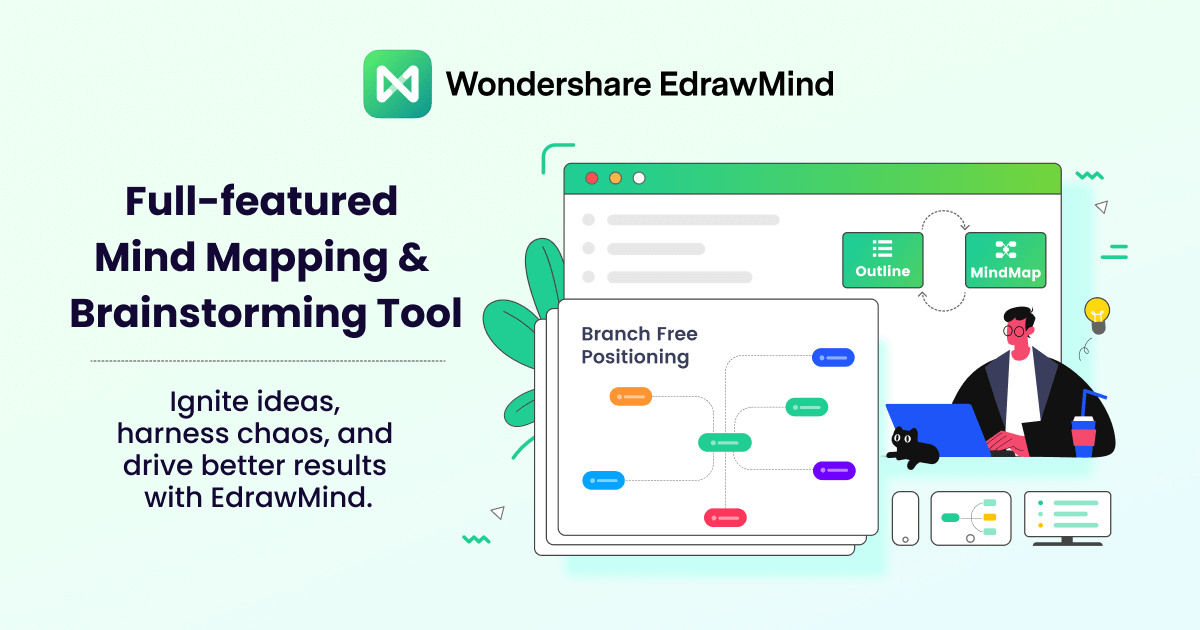 How to Create a Timeline Using EdrawMind & Convert It Into PPT?
The steps to create a timeline using EdrawMind and converting it into PowerPoint slides are as follows.
Step 1

Install EdrawMind and Open the Software
If you haven't already, download and install EdrawMind from the official website.
Launch the software once it's installed.
Step 2

Create a New Mind Map

Open this software, select either winding timeline or horizontal timeline layout from the list, as shown below.
Step 3

Customize the Timeline

Now, go to the right side of the window, enter the theme gallery, and choose the desired timeline theme from there. Then, add text, symbols, and other similar things to customize the theme you have just chosen.
Step 4

Save and Present

Once your timeline template is ready, you can now convert into the slides. For this, enter the "Slideshow" tab, and hit the "Auto Create" option. It will convert your timeline into slides automatically in no time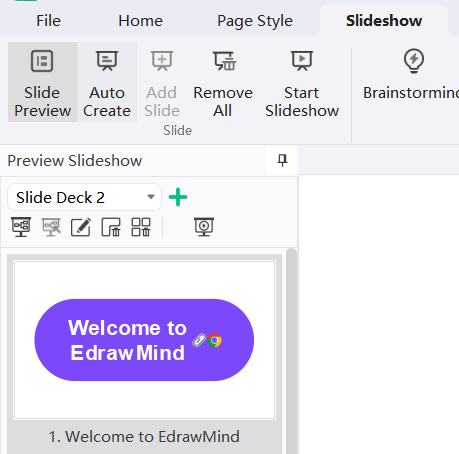 Note: More details on How to Create Your Personal Timeline with Wondershare EdrawMind? 2 Methods!.
If you are working on a big project that was started a couple of years ago and is expected to continue for multiple years to come, there is nothing better than creating a timeline slide to monitor its progress effectively. This is where PowerPoint timeline templates play a key role. With this diagram, you can list a number of events in chronological order.
Though making a timeline presentation template seems challenging, Wondershare EdrawMind has made this job super easy for you. This tool comes with many timeline templates to benefit from. In addition, you can also use it to create a timeline from scratch. The best part of this utility is that it is available in Android and iOS apps and you can run it on Windows, Mac, and Linux computers. Try the free trial before you purchase its premium plan.
EdrawMind Apps
12 structures & 33 themes & 700+ cliparts
Support Win, Mac, Linux, Android, iOS
Advanced import & export options
On-premises software for business
Enterprise-level data security
EdrawMind Online
12 structures & 33 themes & 700+ cliparts
Access diagrams anywhere, anytime
Team management & Project management