A Keynote timeline template is a pre-designed format for creating visual timelines in Apple's presentation software. It provides a framework for organizing events or activities in chronological order. Hence, it showcases events, projects, or milestones easily in an appealing way.
Keynote timeline templates come in various styles. These templates come with customizable graphics, colors, and fonts to suit users' preferences. Using them can streamline your workflow and save time creating professional-looking presentations. Explore the article below to learn more.
How To Create Timeline Flowchart in Keynote
Keynote is designed to create presentations using text, images, and other media elements. One helpful feature of Keynote is the ability to create timeline flowcharts. A timeline flowchart visually represents events or activities that occur over time. It allows you to showcase timelines in a clear and easy-to-understand way.
Here's a quick guide to creating a timeline flowchart in Keynote.
Step 1: Open Keynote and create a new presentation. You can remove the Title and Subtitle to make room for your timeline. Next, click the Shapes icon in the toolbar and select the Lines option.
Step 2: Choose the type of line you want to use for your timeline and draw it on your slide. Add markers to your timeline by selecting the Shapes icon again and choosing a shape to represent each event or milestone. Alternatively, you can select your preferred Shape at Insert > Chart.
Step 3: Add text to each marker to describe the event or milestone. Next, adjust the size and position of each marker and line to create the desired layout. Finally, customize the color and style of your timeline by selecting each element and choosing the desired options. After all the steps above have been completed, your timeline in Keynote should look like this:
Advantages and Disadvantages
Here are some advantages and disadvantages of using Keynote as your primary tool for creating timelines.
Resources and Websites for Keynote Timeline Templates
If you are looking for Keynote timeline templates, here are some websites you can check out. Each of these websites offers a range of Keynote timeline templates. Be sure to browse their selection to find the best suitable template.
1. Template.net
This website offers a variety of Keynote timeline templates in different styles and designs. Some are free, while others are available for purchase. The website is user-friendly and easy to navigate, making it an excellent resource for high-quality templates.
2. KeynotePro
KeynotePro is a website that specializes in Keynote themes and templates. They offer a selection of timeline templates downloaded for a fee. Additionally, the website provides excellent customer support to help users customize their templates and get the most out of their Keynote presentations.
3. GraphicRiver
GraphicRiver is a marketplace for design resources, including Keynote timeline templates. Professional designers create templates, and they are available for purchase. The website also provides a preview of each template and customer reviews, making it easy for users to find the perfect template for their needs.
4. SlideSalad
SlideSalad offers a collection of Keynote timeline templates that are available for purchase. They offer a range of designs and styles to suit different needs. Moreover, SlideSalad's Keynote timeline templates are highly customizable. Users can modify colors, fonts, and layouts to match their branding and messaging.
5. Creative Market
Creative Market is a platform for independent creators to sell their design resources, including Keynote timeline templates. The marketplace has over 10 million users with the same amount of purchasable items. It offers a wide range of timeline templates to suit your needs.
How To Create a Timeline in EdrawMind
EdrawMind is a powerful mind-mapping and diagramming tool perfect for creating timelines. With a user-friendly interface and a wide range of customizable templates, EdrawMind makes it easy to create professional-looking timelines in just a few clicks.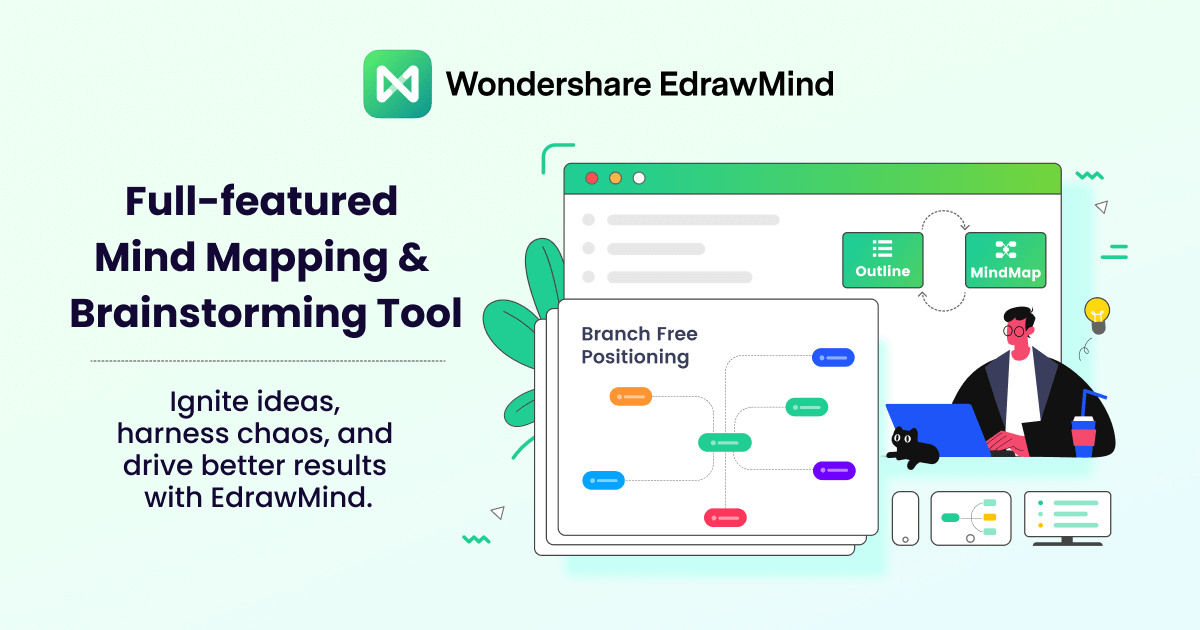 1. Key Features
Aside from creating beautiful timelines, here are the key features of EdrawMind.
EdrawMind has a wide range of customizable templates for creating timelines.
The program utilizes an easy-to-use drag-and-drop interface.
It's equipped with collaboration features, including real-time co-editing and comments.
EdrawMind has versatile compatibility with a wide range of file formats.
It integrates with popular cloud storage services, including Google Drive, OneDrive, and Dropbox.
2. How To Create a Timeline Using EdrawMind
To create a timeline using templates in EdrawMind, follow these steps
Step1
Download and install Wondershare EdrawMind on your computer. Next, launch the app, click New, and choose a Timeline on the available templates. Select a timeline template that fits your needs and connect it to open the template in the canvas.
Step2
Customize the timeline template by adding text, changing colors, and adjusting the layout to match your requirements.
3. How To Add and Manage Tasks in the Timeline Using EdrawMind
You can add and manage tasks on your timeline to set deadlines and dependencies. Here's how.
Step1
Go to Advanced > Task at the top of your toolbar after creating your timeline. You can then add, delete, or modify tasks to set deadlines and dependencies.
Step2
Once you have finished creating your timeline, you can save it to your device or export it as a PDF or image file. You can also share your timeline with others by inviting them to collaborate or sharing a link.
4. Pros and Cons
Here are the pros and cons of using EdrawMind for creating timelines.
EdrawMind Timeline Templates and Resources
EdrawMind offers a wide range of timeline templates that are easy to use and customized to your needs. You can find these templates and more on the EdrawMind website.
Here are some of the most popular templates available:
1. Timeline Template by Study Smarter
The timeline templates by Study Smarter are great for showcasing historical events and milestones. It allows you to add images, descriptions, and dates to each event. The templates is ideal for students, educators, and professionals who need to present historical events and milestones in a clear and engaging way.
2. Timeline For Work Management by Fiona_
This template by Fiona_ is perfect for visualizing project timelines and tracking progress. It allows you to create timelines with tasks, deadlines, and dependencies. Creating a timeline like this provides an outline to ensure tasks are completed on time and within budget.
3. Timeline Template for Delta Life
The timeline highlights the significance of efficient time management by allocating dedicated time slots for work, socializing, eating, and creative pursuits. Additionally, it acknowledges the potential of online tools in facilitating real-time adjustments and tracking revisions.
💡Learn more creative EdrawMind blank timeline templates you can quickly grab and use for your next presentation.
---
Conclusion
Keynote is a powerful presentation app that can create timeline flowcharts. Although it requires advanced knowledge, Keynote provides various customization options.
However, if you want to create your timelines, we recommend checking out Wondershare EdrawMind. It's an intuitive, user-friendly tool that can help you create professional-looking timelines and flowcharts in minutes. Try it and see how it can streamline your presentation creation process in minutes.
EdrawMind Apps
12 structures & 33 themes & 700+ cliparts
Support Win, Mac, Linux, Android, iOS
Advanced import & export options
On-premises software for business
Enterprise-level data security
EdrawMind Online
12 structures & 33 themes & 700+ cliparts
Access diagrams anywhere, anytime
Team management & Project management