A marketing plan timeline visually represents the marketing activities planned for a specific period. Creating a timeline template ensures marketing campaigns are efficient and on time.
This page will explore the importance of creating a marketing plan timeline and how it can help achieve marketing objectives. This guide will also provide tips on creating a comprehensive marketing timeline template. There are sample templates that businesses can use as a reference to get started right away. Read on below to learn more.
Top 5 Examples of a Marketing Plan Timeline Template
A template is one of the best ways to create a marketing timeline. They can help you stay organized and track your campaign's moving parts. Here are five examples of a marketing plan timeline template to help you visualize and create a successful marketing plan.
1. Branding Awareness Marketing Campaign Timeline for a Beverage Brand
Here is an excellent example of a branding awareness marketing campaign for a beverage brand. The campaign starts with a brief brand history and transitions to the pre-campaign research and planning stage. The timeline then moves to the campaign launch stage, execution, and conclusion, with a post-campaign stage at the end.
This comprehensive approach allows for the development of a successful campaign that increases brand recognition and creates a positive association with the brand in the minds of potential customers.
2. Christmas Marketing Timeline for a Shopping Mall
This marketing timeline for a shopping mall during Christmas is another example of an excellent marketing plan. It uses a horizontal timeline to outline the stages of planning and advertising.
The plan has the event and sales stage blueprint and includes a feedback section to collect customer feedback throughout the campaign. The marketing plan also keeps track of sales metrics so that the marketing team can adjust strategies in the future.
3. Global Ad Marketing Timeline of a Shop Website
Similar to the shopping mall Christmas marketing timeline, this shop's website utilizes a horizontal timeline to create a map of its global ad. It includes the planning and preparation, pre-launch, launch, and post-launch phase.
The marketing timeline is a great example of conducting market research and optimizing the website. It also tackles activating the ad campaign and analyzing performance data to identify trends and insights.
4. Social Media Marketing Campaign Timeline
This marketing timeline uses a winding timeline to provide a blueprint for a social media campaign. It tackles 6 topics: planning and research, content and creative development, and pre-launch promotion. After that, the timeline goes into the campaign launch, engagement, and finally, wrap-up and evaluation.
By breaking down the campaign into specific stages and outlining the necessary tasks for each stage, the timeline helps ensure that the campaign runs smoothly and achieves its objectives.
5. Timeline of a 6-Month Email Marketing Campaign
Lastly, this is a marketing timeline of a 6-month email marketing campaign. Like the other marketing timelines, it defines its goals after the initial campaign setup. The marketing plan has sub-topics that branch out depending on the result of every weekly analysis.
Throughout the timeline, there are regular checkpoints and evaluations to measure the effectiveness of the email marketing campaign, ensuring that it stays on track and continues to meet its objectives. It's a great way to optimize a campaign and identify areas for improvement.
Tips for Creating a Marketing Plan Timeline
Creating a marketing plan timeline is crucial for the success of any marketing campaign. One of the key tips is to ensure the timeline is realistic and achievable, considering all the necessary tasks and potential roadblocks that may arise during the campaign. Here are important tips when you are making one.
1. The Importance of a Marketing Timeline
A marketing timeline visually represents the campaign's key events and milestones. It ensures everyone involved is on the same page and working towards the same goals.
2. Key Events and Milestones To Consider When Creating a Marketing Timeline
Identifying key events and milestones that will move the campaign forward is important. These could include product launches, advertising campaigns, trade shows, or other important dates. Once these events are identified, they should be organized and structured in a way that makes sense for the campaign.
3. Strategies for Organizing and Structuring the Marketing Timeline
Visual aids such as charts and graphs can help make the marketing timeline easy to follow and understand. Highlighting key marketing moments in the timeline can also help keep everyone focused on the campaign's objectives.
4. Tracking and Analyzing Key Performance Metrics
Using the marketing timeline as a tool for reflection, goal-setting, and measuring success is also beneficial. Key performance metrics, such as website traffic or social media engagement, should be tracked and analyzed to ensure the campaign meets its goals. Any necessary adjustments to the timeline can then be made based on this analysis.
How To Customize Your Marketing Timeline Using EdrawMind Templates
EdrawMind is an excellent tool for creating a marketing timeline. It offers a range of customizable marketing timeline templates for download on its website. EdrawMind can easily make timelines for project management, marketing, campaigns, and more.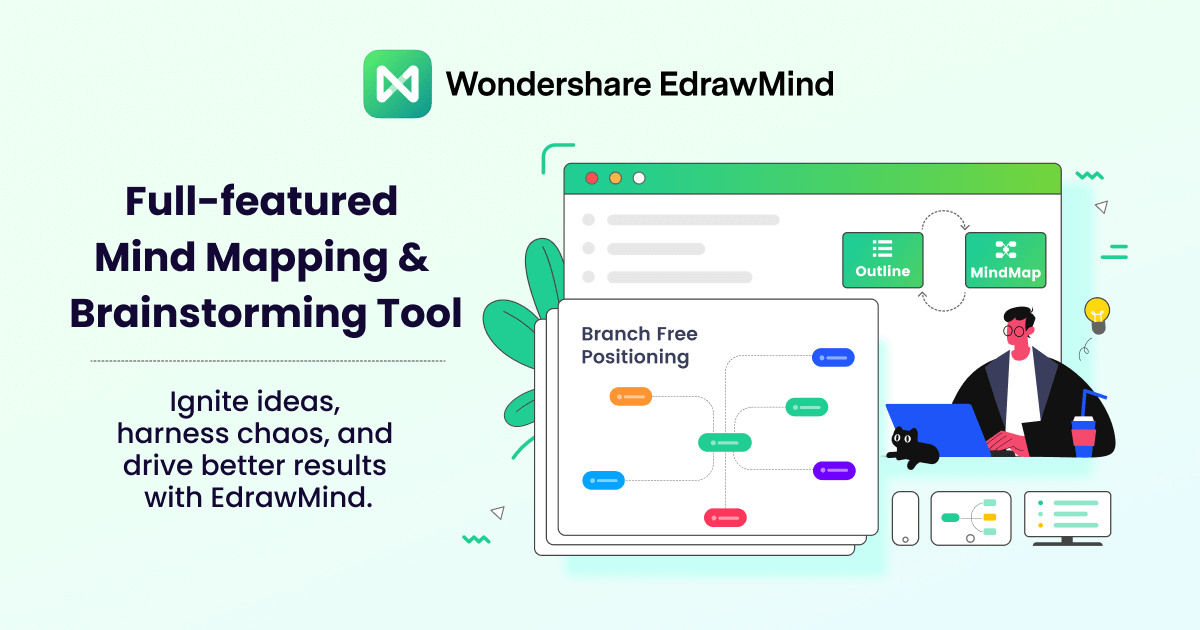 1. Key Features
When creating marketing timelines for your campaigns, here are the key features you can take advantage of.
Ready-to-use templates: EdrawMind offers a wide variety of marketing timeline templates that are ready to use and can be customized to fit your needs.
Customization options: EdrawMind allows you to customize your marketing timeline with various design options, including colors, fonts, images, and more.
Intuitive interface: The program's user-friendly interface allows you to easily create, edit, and customize your marketing timeline. With a variety of features and options available, you can tailor your timeline to your specific needs.
Collaboration: EdrawMind allows team members to collaborate in real-time on the same timeline project, making it easy to collaborate and share ideas.
Export and sharing options: You can easily export your marketing timeline as an image, PDF, or HTML file and share it with team members, stakeholders, or clients.
2. Create a Marketing Timeline From Scratch Using EdrawMind
Here is a step-by-step guide to creating a marketing timeline using EdrawMind.
Step1
Download and install EdrawMind on your computer. Open the program and click New. Next, select a blank document or a pre-designed marketing timeline template.
Step2
Add your first topic to the timeline by clicking the Insert tab and selecting Topic from the drop-down menu. You can customize the topic by double-clicking it and adding a title, description, and date. Continue adding topics to the timeline until you have included all the key events and deadlines for your marketing plan.
Step3
Customize the timeline by changing the layout, colors, fonts, and styles. You can do this by clicking on the right-side panel and selecting the options you want to change.
Step4
Add visual aids by clicking the Picture button to insert images as you see fit. You can also include text boxes or callouts to the timeline to provide more information about each campaign or topic.
Step5
After customizing the timeline, save it as a PDF or image file to share with others or to include in your marketing plan.
3. Pros and Cons
You can add and manage tasks on your timeline to set deadlines and dependencies. Here's how.
Conclusion
Having a marketing plan timeline is crucial for a successful marketing strategy. With the right strategies and tools, such as templates and visual aids, creating a marketing timeline can be easy and effective. Take some time to consider the key moments and strategies discussed in this article, and get started on your marketing timeline today.
Using Wondershare EdrawMind to make a marketing plan timeline can help marketers stay organized. EdrawMind can help visually create your marketing plan and ultimately achieve your goals.